Welcome to ​the Wollondilly Community Leisure Centre

Wollondilly Community Leisure Centre is located at 434 Argyle St, Picton, NSW. Our facility offers an outdoor 50 metre pool with 7 lanes and outdoor lawn area, as well as indoor facilites including a 25 metre pool, activities pool, two court indoor stadium, gymnasium and kiosk. With a dedicated Inclusion Coordinator in venue, we have accessible programming for all. Our accessibility venue features include access ramps, accessible parking, a pool hoist and accessible restrooms.

The Wollondilly Community Leisure Centre offers affordable, high-quality swimming and our Learn to Swim program for children and adults.

Experience the large selection of health and fitness activities available at Wollondilly Community Leisure Centre. With a poolside cafe and activities to suit the entire family, you're sure to have a blast. Come in and visit us today!
Opening Hours
Monday to Friday
5.30am - 8.00pm
Saturday
7.30am - 6.30pm
Sunday
9.00am - 6.30pm
Public Holidays
Pool opens at 9am and closes at 6.30pm on public holidays
Closed Christmas Day and Good Friday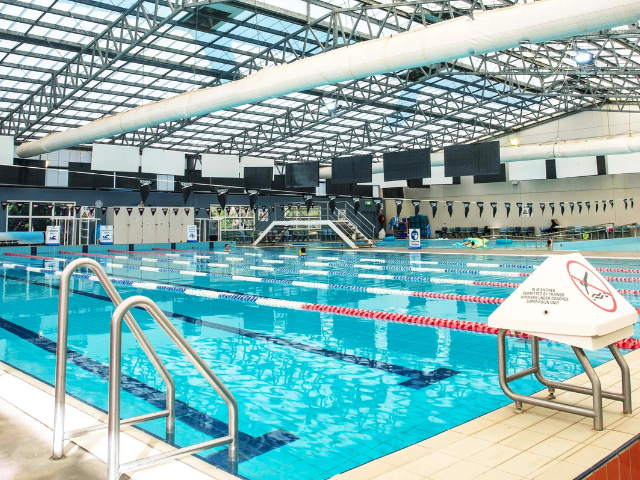 Discover Wollondilly Community Leisure Centre
Swim, splash and dive! Enjoy a coffee or a dip in one of the pools at Wollondilly Community Leisure Centre. Check out our entry fees below.
Aquatic Classes
Using the resistance of water automatically increases the intensity of your workout, helping to increase your strength, flexibility and your overall health.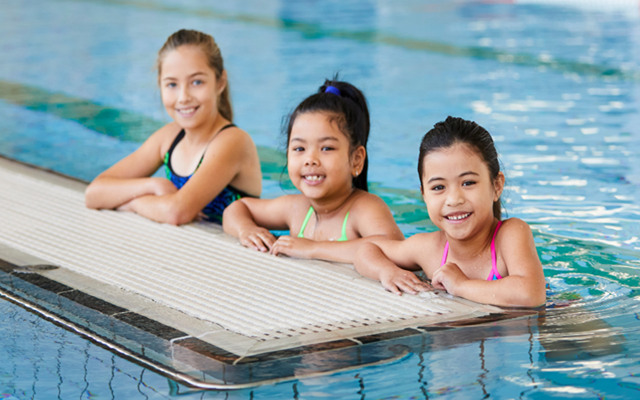 Why Spring Swimming is Vital for a Safe Summer
Spring is already here and with summer just around the corner, it is vital to consider how you can support your child to be water-safe and ready to enjoy swimming and aquatic activities ahead of the warmer season. Read more to learn why swimming preparation in spring is vital for a safe summer.
The importance of understanding your swimming surroundings
Swimming is an enjoyable and invigorating activity that positively improves health in several ways and serves as a key activity in the lifestyle routines of many. As with any aquatic activity, it is important to understand the environment that you plan to swim in and any potential safety risks and hazards, to enjoy an incident-free swimming experience. Read on to learn more about safe swimming surroundings.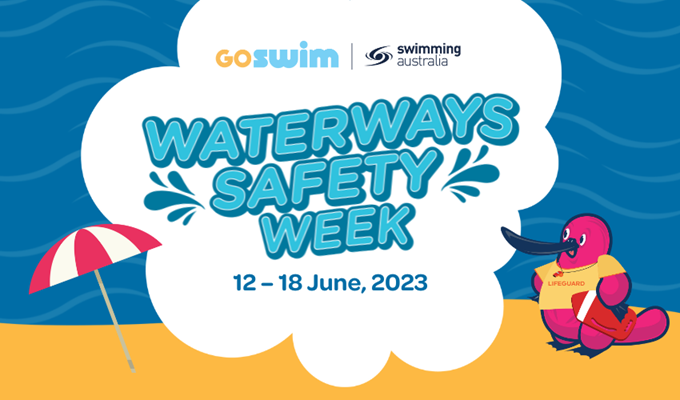 GOswim Waterways Safety Week
Waterways Safety Week is coming to your GOswim lessons from 12 - 18 June. Our GOswim friends have been preparing to take you on a journey to learn important water safety skills and strategies for different waterways including the beach, lakes, rivers and more. Read more to find out why you and your child should learn how to stay safe in different waterways and the life-saving benefits this could have.
The Benefits of Learning to Ride a Bike
Learning to ride a bike is a rite of passage for millions of children across Australia. From individual empowerment to social connections and the opportunity for adventures - these benefits are only the beginning of the lifelong investment that riding a bike brings. Read on to learn more.